Les nouveaux indispensables de la marque Rudolph Care
La marque danoise de skincare, Rudolph Care, présente ses deux nouveaux produits indispensables pour vos skincare. Les meilleurs alliés a vous procurez pour le bien-être de votre peau.
Une nouvelle gamme Rudolph Care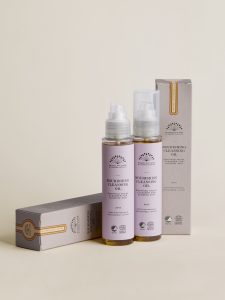 La marque de soin du visage renforce sa gamme skincare en dévoilant son tout premier masque peeling Time to Glow et son huile nettoyante nourrissante, idéale pour le double nettoyage.
Par l'histoire atypique et personnelle de la marque et de sa fondatrice, chaque produit de la marque ne contient aucun parfum, sont vegan et certifié par l'écolabel Nordic Swan ainsi que le label Cosmos/Ecocert.
Time to Glow Peeling Mask
          
Masque facial efficace qui laisse votre peau avec un nouvel éclat, des lignes plus douces et une surface fine et uniforme.
Formulé avec 8% d'acides AHA naturels à partir de bleuets, de canne à sucre, d'érable, d'orange et de citron qui exfolient doucement la peau.
Une utilisation régulière rend votre peau fraîche et pleine d'éclat. Vous obtiendrez une texture plus lisse avec une pigmentation plus uniforme.  80€ 55ml
Nourishing Cleasing Oil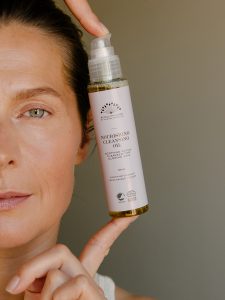 Un nettoyant doux, nourrissant et efficace pour votre skincare. Nourishing Cleasing Oil est un démaquillant et nettoyant à base d'huile. Elle nettoie en douceur tout en maintenant l'hydratation naturelle de votre peau.
Utilisez l'huile seule ou l'accompagner du Gentle Cleansing Foam si vous souhaitez un nettoyage en profondeur. Votre peau sera claire et fraîche pour une meilleure application de soins. 44€ 100ml
Les produits de la marque skincare seront disponible sur le site internet