Le nouveau spot The Place To ouvre cet été à Gare de l'Est!
Un nouveau lieu de vie où chiller, travailler et/où se restaurer vient d'ouvrir ses portes à Paris ! Après une première adresse à Wagram, The Place To vous donne rendez-vous près de la Gare de l'Est pour découvrir son nouveau spot!
The Place To…Eat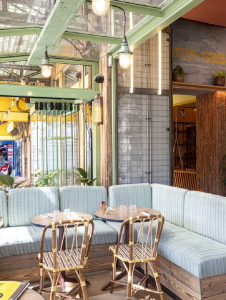 Que ce soit pour un déjeuner, un diner , The Place To propose une carte variée composé par le Chef Julien Combe.
Vous pourrez y retrouver une cuisine aux multiples inspirations venants des quatre coins du monde. L'occasion de déguster des plats comme l'effiloché d'agneau sucré-salé au miel, le ceviche de thon frais, un burger ou même un Bun Bao fondant.
Pour se retrouver entre proches, vous pourrez rejoindre les grandes tables de la salle ou les canapés de la terrasse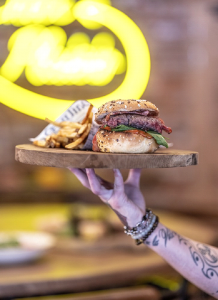 pour partager (ou non) des tapas avec un tarama de sardines, un baba ganoush ou une terrine de porc BIO. Le tout accompagné d'un des nombreux cocktails  ou de la bière de la maison, élaborées et brassées en Île de France en partenariat avec LBF.
En fin de semaine, un buffet à volonté vous attend pour un brunch savoureux. Avec un large choix de viennoiseries, salades, œufs brouillés et de desserts variés.
The Place To… Work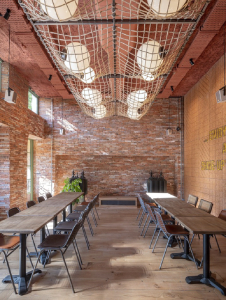 Besoin d'un endroit pour travailler ou étudier dans un cadre serein et accueillant ?
The Place To propose également son espace de coworking avec à disposition des stations de charge, le Wi-Fi gratuit et un large choix de boissons réconfortantes (latte, chocolat à la saveur cookie ou pop-corn…). Un cadre idéal pour donner à vos journées de télétravail ou de révisions une tout autre dimension !
The Place To…Be
Rendez-vous donc près de la Gare de l'Est cet été pour découvrir le nouveau lieu de vie façon coffee-shop qui va vous faire prendre vos quartiers à l'Est de la capitale!
Pour plus d'informations, cliquez ici ! 
Informations :
The Place To…
Ouverture tous les jours de 8H à minuit
Restauration en continu de 11H30 à 22H30
129 rue du Faubourg Saint-Martin
75010 Paris
01 45 74 79 28