The Cocktailist, les cocktails à réaliser soi-même
The Cocktailist lance aujourd'hui le premier concept en ligne dédié à l'univers du cocktail. Un site qui propose un large choix de cocktails à réaliser chez soi, du Negroni à la Pina Colada.
Après avoir sélectionné parmi les 70 recettes de cocktails proposées directement via le site www.thecocktailist.fr, il vous sera envoyé un kit cocktail avec tous les éléments nécessaires pour réaliser de façon autonome et professionnel le parfait cocktail.
Pour un parfait apéro !
Une sélection de produits comme dans un bar avec des softs, des ingrédients originaux, du matériel de bar, ainsi que de beaux verres et de quoi grignoter pour accompagner un moment cocktail !
The Cocktailist distille aussi ses recettes, conseils et les actualités de la planète cocktail afin de permettre de devenir un véritable expert !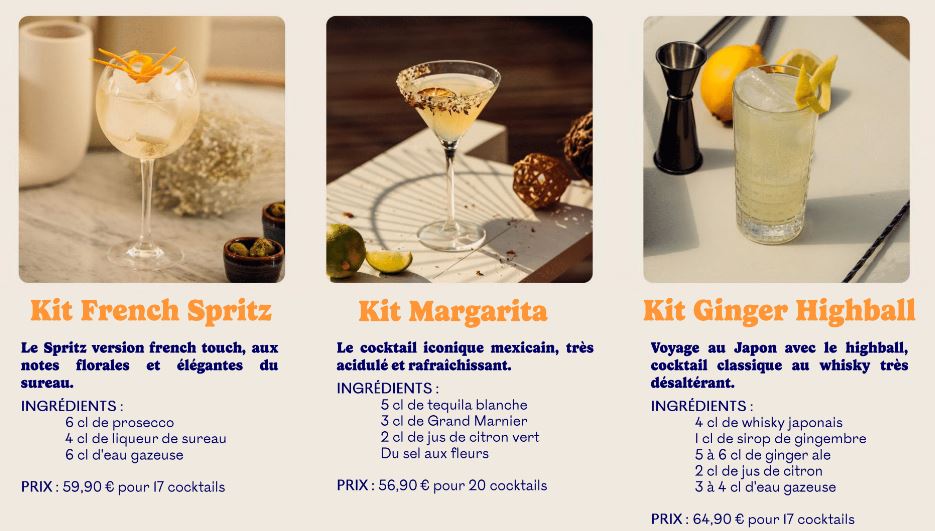 Cocktail Lover ? Cocktail Maker !

The Cocktaillist, c'est tout l'univers du cocktail qui s'invite dans votre salon. Avec de bons ingrédients, du matériel de professionnel et des conseils bien distillés, tout le monde peut s'essayer à la réalisation de cocktails.
The Cocktailist a pensé à une offre d'abonnement pour faciliter la vie des consommateurs de cocktail. En effet, elle est à 60 euros par mois livraison incluse et sans engagement. L'abonnement est aussi disponible pour une durée d'un mois ou 6 mois. Parfait pour tester le service ou offrir un cadeau original !
L'abonnement The Cocktailist, c'est la promesse de toujours avoir un cocktail d'avance et l'inspiration qui va avec.
L'ABUS D'ALCOOL EST DANGEREUX POUR LA SANTE. A CONSOMMER AVEC MODERATION.