Made with CARE by IEVA
Fondé par Jean Michel Karam, Made with CARE est le nouveau né du groupe IEVA qui offre l'essentiel du soin. En bref, elle incorpore des atouts clairs et ses modes d'utilisation sont simples.
Made with CARE détient l'expertise R&D skincare de IOMA Paris du group IEVA, la marque N°1 de la Cosmétique Personnalisée tout en étant plus accessible en terme de budget.
Une offre accessible et naturelle
Made with CARE souhaite être accessible à tous, dans le monde entier. D'une part, en étant accessible pour tout le monde grâce à des tarifs raisonnables, et d'autre part, grâce à de nombreux point de vente à travers le monde.
Tous comme la marque Eleanature du groupe IEVA, les ingrédients sont d'origine naturelle et bien sûr, sans aucun impact sur l'efficacité des formules.
Les nettoyants
BUBBLE CLEANSE : Mousse nettoyante
Une texture mousseuse et aérée qui permet de nettoyer la peau sans l'assécher. Cette mousse aide à préparer la peau aux soins ultérieurs.
Prix : 18,90€ – 100 ml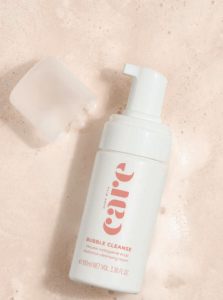 CLEAR OFF : Émulsion démaquillante
Composée en acide hyaluronique, qui permet de capter les résidus de maquillage et d'impuretés tout en laissant la peau confortable et bien hydratée.
Prix : 18,90€ – 200 ml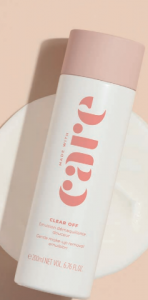 Les gels et crèmes
FEEL INTENSE : Crème hydratante
Cette émulsion hydrate les peaux sèches en leur procure un confort immédiat. La peau est mieux  hydratées, et retrouve sa souplesse et son élasticité.
Prix : 28,90€ – 50 ml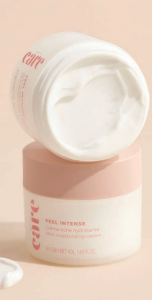 DREAM YOUNG : Crème lissante
Ce soin de jour comme de nuit, aide à retrouver une peau plus lisse, protégée et plus confortable.
Prix : 28,90€ – 50 ml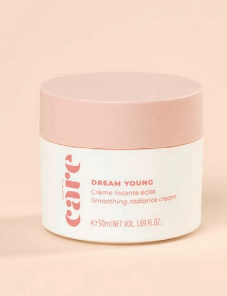 Les soins ciblés
BETTER FASTER : Sérum régénérant
C'est un soin spécifique qui aide à booster l'efficacité de votre routine de soin. Ce sérum réhydrate et aide à améliorer  la fermeté de la peau grâce à son effet tenseur immédiat.
Prix : 38,90€ – 30 ml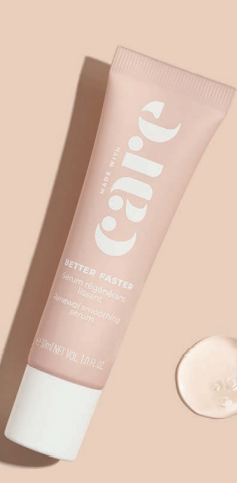 PINK ME NOW : Baume exfoliant lèvres
C'est un baume 3-en-1 : hydrate, exfolie et colore les lèvres. Il les rend douces, plus lisses et rehausse leur couleur naturelle en fonction du pH de votre peau.
Prix : 9,90€ – 4 g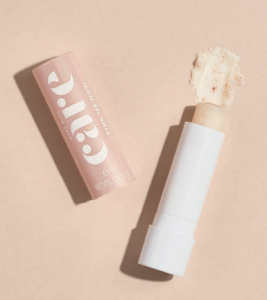 Les soins extra
BORN AGAIN : Crème exfoliante
Cette crème exfoliante composée de micro-grains nettoie la peau de ses impuretés et cellules mortes accumulées en surface.
Résultat : les pores sont resserrés, la peau est plus douce et le teint est plus lumineux.
Prix : 15,90€ – 50 ml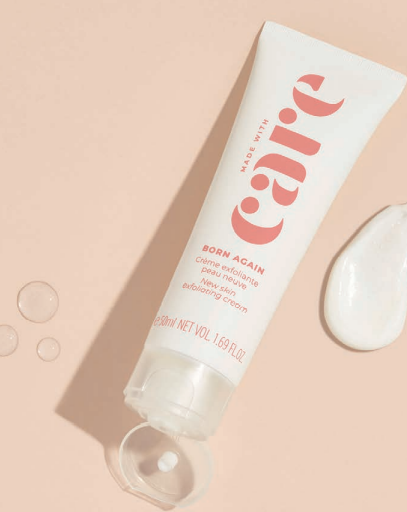 SHINING STAR : Masque flash
Ce masque  aide à réduire les signes de fatigue et rend la peau lisse et revitalisée. Une solution rapide pour un coup d'éclat instantané !
Prix : 21,90€ – 50 ml