Un chef privé et un nutrionniste tout en un 
BESPOKE by Sunday est un service de traiteur d'un nouveau genre qui propose des menus équilibrés, sains et délicieux pour les busy Parisiens soucieux de leur santé et de leur niveau énergétique.

Bespoke ça signifie sur mesure, personnalisé ; Sunday est placé sous le signe du soleil. Pour nous, ça veut dire apporter du soleil dans vos assiettes grâce à nos menus variés, équilibrés, selon vos besoins. Plus qu'un service traiteur, c'est un service lifestyle que nous vous invitons à découvrir !
Bespoke by Sunday vous propose selon vos besoins ou envies 3 types de cures de 3, 5 ou 10 jours pour vous aider à réinitialiser votre esprit, votre corps et votre âme, découvrir ainsi les bienfaits d'une cure « pleine conscience ».
Leurs menus sont préparés avec amour et savoir-faire, livrés avec le plus grand soin, pour le plaisir de déguster des
aliments frais
et emplis d'énergie vitale, cuisinés à partir d'ingrédients locaux, et adaptés à vos préférences alimentaires.
The Original Be Spoke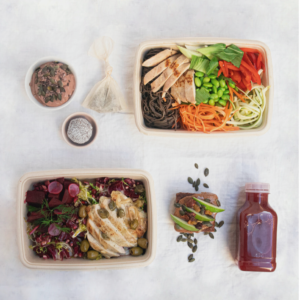 Pratique, délicieux, sain, frais et VIVIFIANT !
Des repas énergisants et équilibrés, riches en nutriments essentiels, sans gluten ni sucres raffinés pour une digestion parfaite.
Idéal pour : les workaolic, les sportifs, ainsi que les femmes enceintes ou allaitantes, les personnes devant fournir un gros effort intellectuel ou physique.
À partir de 102 € pour une cure de 3 jours
The Detox Lifesyle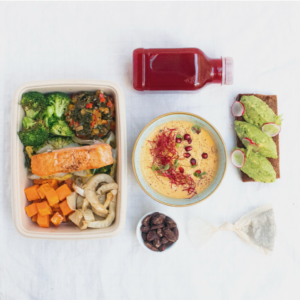 Nourissant, allégeant, satisfaisant et efficace !
Pour tous ceux et celles à la recherche d'une Détox art de vivre.
La cure Detox comprend des repas sans céréales, sans gluten, sans produits laitiers et sans sucre, mais avec gourmandise et satiété à la clé.
Idéal pour : Les personnes souhaitant réinitialiser leur corps, affiner leur poids et leur silhouette, et se préparer à un événement à venir.
À partir de 102 € pour une cure de 3 jours
The Vegan Lifestyle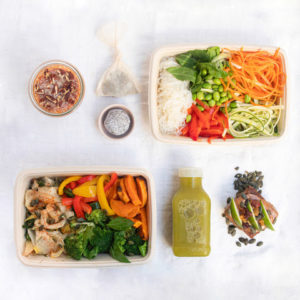 Equilibré, gourmand, puissant et énergisant !
La cure vegan propose des repas « power-packed » à base de plantes avec un maximum de nutriments. Composés de produits biologiques, de graines complètes et de protéines végétales de haute qualité afin d'assurer une nutrition optimale.
Idéal pour : Les Vegans chevronnés ou les Vegans en herbe
À partir de 90 € pour une cure de 3 jours
Chaque journée comprend le petit-déjeuner + le déjeuner + le dîner,
et un délicieux snacking.
www.bespokebysunday.com