To Share réouvre ses portes à Saint-Tropez pour cet été
A propos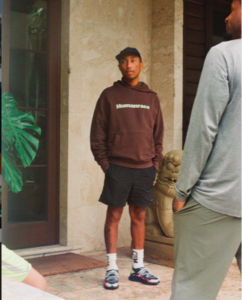 L'artiste Pharrell Williams et le chef Jean Imbert, ont lancé en 2020 un tout nouveau concept : To Share. Une carte et un cadre inspirés de classiques de la street food. Revisitant leurs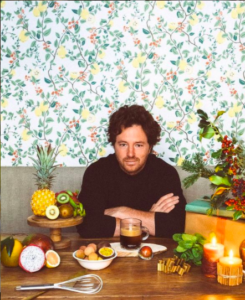 univers, le partage et la pop culture, Jean Imbert a pensé la carte de To Share. Ainsi, sont proposés des plats aux saveurs franches et aux produits exceptionnels. Il s'est appuyé sur les producteurs locaux et sur la richesse des matières premières de la région.
Le restaurant incarne une street food de qualité, élégante et engagée. Il propose des créations fraîches pour l'été et majoritairement végétariennes. « C'est avec une grande joie après cette année particulière que je serai présent en cuisine pour le lancement de la nouvelle saison de ce restaurant crée avec mon ami Pharrell Williams » – Jean Imbert.
To Share Saint-Tropez 2021
Suite au succès de la première édition, To Share réouvre ses portes à Saint-Tropez pour une nouvelle saison à partir du 21 mai 2021.
En raison des mesures sanitaires, du vendredi 21 mai 2021 au vendredi 9 juin 2021, le restaurant sera ouvert toute la journée à partir de 12h. Ainsi, un apéritif dinatoire sera proposé entre 18h et 21h. Ensuite, du vendredi 9 juin au Dimanche 30 juin, l'apéritif sera remplacé par un service de diner et fermera à 23h.
Enfin, c'est à partir du dimanche 30 juin que sera ouvert To share selon les horaires classiques. Ainsi, proposera l'ensemble de plats iconiques de l'année dernière comme l'avocat secret de Jean ou  les nems de langoustine. Plusieurs nouveautés seront aussi proposées à la carte.
« C'est avec une grande joie après cette année particulière que je serai présent sur place en cuisine pour le lancement de la nouvelle saison de ce restaurant concept crée avec mon ami Pharrell Williams » – Jean Imbert
To Share
Adresse : Place des Lices, 83990 Saint-Tropez
Reservation : 04 94 45 50 50 ou www.toshare.fr