Pour la Saint Valentin,
voici une sélection de cadeaux pour Lui
Pour faire plaisir à Monsieur, voici une sélection de cadeaux pour Lui pour la Saint Valentin.
Sacoche cuir gravé noir par JULES & JENN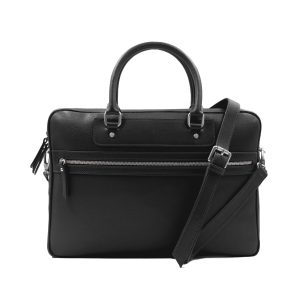 Fabriquée en cuir de veau noir gravé d'origine italienne, la sacoche JULES & JENN est ultra-résistant et très pratique. Elle peut se porter sur l'épaule ou à la main grâce à sa longue bandoulière amovible et réglable. La poche plaquée extérieure complète 2 poches intérieures, dont une rembourrée pour protéger vos ordinateurs et tablettes du moindre choc.
Prix : 250€
The Scent Magnetic for Him par Hugo BOSS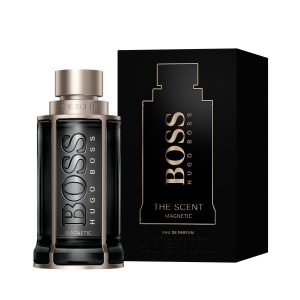 Le nouveau parfum d'Hugo BOSS The Scent Magnetic for Him fera vibrer avec une fusion d'extrait de Vanille noire et d'un absolu de Son de blé. Ses notes de tête stimulantes du fruit Maninka donne instantanément au parfum une énergie puissante.
Prix :
50 ml-96 €
100 ml-121 €
Coffret Bouchées d'amour par Le Comptoir de Mathilde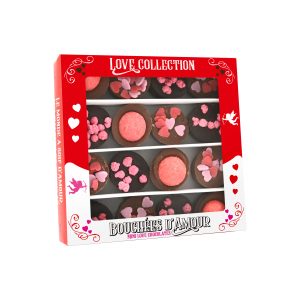 Pour satisfaire les gourmands, le Comptoir de Mathilde propose une collection pleine d'amour nommée LOVE, dont ce coffret de Bouchées d'amour. Des chocolats savoureux décorés par des bonbons et des vermicelles, pour un instant de douceurs à partager…ou non.
Prix : 190g – 12.50€
Trousse de beauté Océopin X Parsley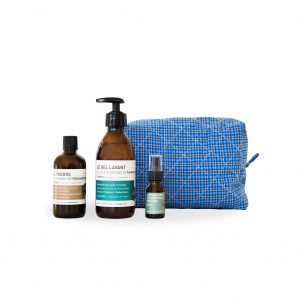 Miss Maggie's Kitchen/Parsley et Océopin  se sont s'associer pour donner forme à la trousse de toilette idéale. Pratique avec son grand volume, elle affiche un imprimé en lungi unique, un tissu porté par les hommes en Inde. Elle renferme trois produits essentiels Océopin :
un gel lavant corps et cheveux (250 ml)
une poudre de gommage corps exfoliante (100 ml )
une brume parfumée de voyage (15 ml)
Idéale pour toutes vos escapades.
Prix : 79€
LE COFFRET CHARNEL TERRAKÉ

Ce coffret Terrake en édition limitée est composé de la Bougie TERRA MAGICA 180gr, accompagnée de l'Huile de Beauté TERRA MAGICA 100ml, ainsi que du Masque Régénérant 50ml.
Prix : 119€ – Valeur : 176€