Pour sa sixième édition, la New York Cheese and Wine Week est de retour du 10 au 19 mars 2023 !
Cet évènement gourmand et festif vous permettra de déguster de délicieux fromages en accord avec des vins soigneusement sélectionnés.
Le programme de la sixième édition
Concocté pour la seconde année consécutive en partenariat avec le Comité Interprofessionnel des Vins de Savoie, est alléchant ! C'est ainsi que vous pourrez savourer des vins issus de 7 domaines de cette jolie région française :
maison Philippe Viallet
domaine Richel
domaine Jean Perrier et fils
château de Merande
domaine Perceval
maison Cavaille
domaine Denis et Didier Berthollier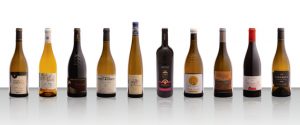 Côté fromages, deux pays seront dignement représentés. Pour la France, vous retrouverez les fromages Savencia, Saint Andre, Ile de France Brie & Camembert, Saint Agur, Esquirrou, Germain, Epoisses AOP, Langres AOP, Triple Creme, l'Affine au Chablis, Le Pico, Le Fromager d'Affinois et le Saint Angel Original. Pour la Suisse, vous pourrez déguster du Mifroma, la fondue Traditionnelle et la fondue aux truffes.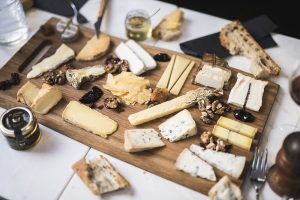 Vous retrouverez toutes ces bonnes choses dans de nombreux établissements participants à l'évènement.
Ainsi, des restaurants et des bars vous accueillerons aux quatre coins de la ville :
Nougatine
Tin Building
Bacchus
O'CABANON
L'AVENUE
CHEZ FELIX
BALTHAZAR
AMELIE WINE BAR
AOC EAST
BAR BOULUD
Vous pourrez aussi vous rendre chez des fromagers, boulangers, magasins, institutions, cavistes et clubs partenaires :
MURRAY'S CHEESE
ZABARS
BROOKLYNN FRENCH BAKERS
DEGUSTIBUS CHEZ MACY'S
UNION CLUB
FIAF
FRENCH CHEESE BOARD
FLATIRON WINES AND SPIRITS
Alors si vous êtes à New York courant mars : n'hésitez pas une seconde et découvrez toutes les bonnes choses proposées lors de cette édition 2023 de la New York Cheese and Wine Week !
Bonne(s) dégustation(s) !
L'abus d'alcool est dangereux pour la santé. A consommer avec modération.