HUGO BOSS invite à réveiller sa séduction avec son nouveau duo de fragrances 
Les parfums Hugo Boss invitent de nouveau les hommes et les femmes à explorer et exploiter leur jeu de séduction.
Incarnés par Jamie Dornan et Birgit Kos, l'homme et la femme BOSS jouent d'une confiance et d'une complicité mutuelle, tout en continuant de se surprendre.
Ces deux nouvelles fragrances offrent un coup de fraicheur à l'intemporel jeu de séduction de BOSS The Scent.
The Scent – For Him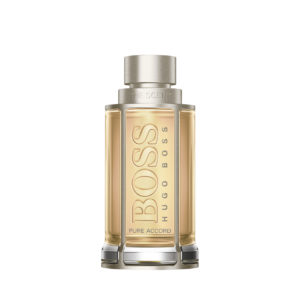 S'ouvrant sur de vives notes de gingembre, la note de coeur repose sur le fruit exotique de Maninka. Quant à la note de fond, elle se constitue de daim blanc sensuel. Ce nouvel élixir offre donc un parfait équilibre entre lumière et chaleur.
Son flacon en verre transparent et sa cage métallique laisse apparaitre le parfum et ses reflets champagne.
Tarif*  200mL : 134€   100mL : 98€   50mL : 73€
The Scent – For Her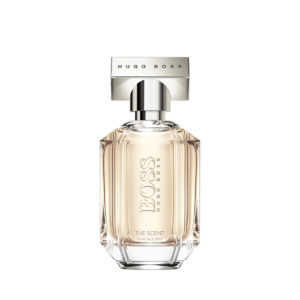 La note de tête de cet élixir scintille grâce à la bergamote. Les notes de coeur en fleur sensuelle d'Osmanthus apportent de la lumière à ce parfum. Ensuite, une base de musc enveloppe le parfum afin d'allier lumière, force, harmonie et douceur.
Contrairement à la version masculine, le jus est de couleur pêche clair. Toujours encapsulé dans un flacon en verre, celui-ci dispose d'un bouchon champagne clair accompagné d'un étui nude chaud, gris et or champagne.
Tarif*  100mL : 119€   50mL : 84€   30mL : 62€
*Les prix pour les deux versions peuvent varier selon le distributeur
La version For Him, est disponible dans tous les points de ventes. Quant à la version For Her, elle est exclusivement disponible chez Nocibé.