Une sélection de pièces explosives pour un look remarquable
Célébrez les cérémonies estivales avec style grâce à la sélection explosive de pièces femme et homme de The Kooples, arborant des imprimés audacieux et des couleurs vibrantes.
Côté femme chez The Kooples
La nouvelle saison de mode pour femme propose une allure énergique et audacieuse. Pour cela, on retrouve un mix de pantalons larges avec des petits hauts et des vestes sur des shorts habillés dans une palette de couleurs explosives.
Les contrastes sont à l'honneur, avec des robes sexy qui dévoilent le corps. Ainsi que des effets de transparence sur les pièces maîtresses de la collection, comme la robe en maille.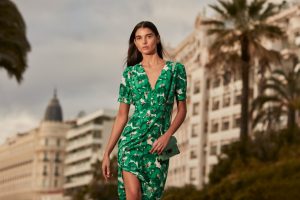 Les accessoires se parent de détails claquants, comme le cuir et les clous. Tandis que les sandales et les boots aux lignes affûtées s'affichent sur le bitume.
La ligne est souple et les nouvelles teintes d'Emily, telles que le bleu, le vert ou le rouge, apportent une touche de nouveauté à la collection.
En somme, cette saison réinvente le dress code avec des choix de vêtements audacieux et une esthétique vibrante.
Les pièces pour les hommes
Le style The Kooples se distingue par son tailoring élégant et indéniablement chic, qui constitue l'essence même de la marque.
Les costumes et les vestes, sont confectionnés avec des matériaux de qualité et une grande attention aux détails.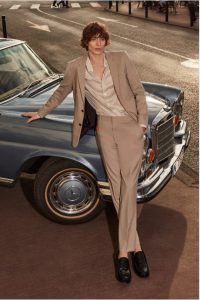 Les looks se déclinent dans une palette de couleurs. Allant du bleu ciel au bleu marine, en passant par le bleu roi, le vert et le beige.
Cette collection d'été offre un vestiaire parfait pour les hommes à la recherche d'une allure raffinée et décontractée.
Informations complémentaires : 
Site web : https://www.thekooples.com/fr/fr_FR/home
Instagram : https://www.instagram.com/thekooples/?hl=fr
View this post on Instagram