Ludovic Baron Redéfinit l'Art Contemporain avec une Exposition Numérique Innovante
L'artiste Ludovic Baron fait sensation avec son exposition numérique « Power of Love » à La Samaritaine, un établissement de renom à Paris. Cette exposition, en cours du 17 octobre au 5 novembre 2023, marie photographie, photo-montage et intelligence artificielle pour créer une expérience artistique unique. Plongeons dans cette révolution artistique et explorons les facettes fascinantes de « Power of Love. »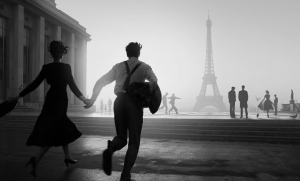 Portrait
Ludovic Baron, le magicien créatif à la française, est passé de la réalisation de courts métrages à la capture d'images étoilées ! Il est comme un paparazzi spécialisé dans le cinéma devenu artiste extraordinaire. De la Tour Eiffel à Times Square, il peint la ville avec son objectif !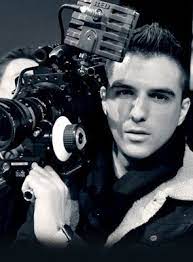 La Fusion de l'Art et de la Technologie
L'exposition « Power of Love » marque une fusion impressionnante de l'art traditionnel et de la technologie moderne. Ludovic Baron utilise des techniques innovantes telles que l'intelligence artificielle pour créer des œuvres d'art qui défient la distinction entre le réel et le généré par l'IA. L'exposition nous invite à un jeu intrigant où il est parfois difficile de discerner la réalité de l'art numérique.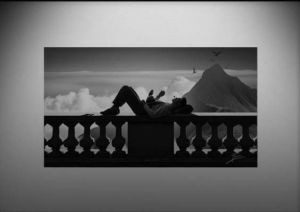 L'Expérience Immersive et la Révolution d'IONNYK
L'exposition « Power of Love » offre une expérience immersive unique. Les œuvres de Ludovic Baron sont projetées sur un écran immersif de 12 mètres de long, enveloppant les spectateurs dans un environnement visuel captivant. De plus, la technologie d'IONNYK joue un rôle clé en projetant des millions de capsules d'encre sur du papier pour créer des rendus visuels époustouflants. Les cadres révolutionnaires d'IONNYK sont conçus pour mimer l'apparence d'un tirage papier traditionnel, alors qu'ils exploitent en réalité une technologie de pointe pour créer des œuvres uniques et dynamiques.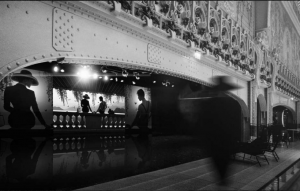 Expo "Power Of Love" 
Art digital à la Samaritaine 
du 17 octobre au 12 novembre 2023
 instagram.com/ludovicbaron_art
ludovicbaron.fr