KVD Beauty lance les XO Lip Gloss maitenant disponible sur Feelunique
Après le succès du XO Vinyl Lip Cream, KVD Beauty, lance un nouveau gloss: le XO Lip Gloss.
La nouveauté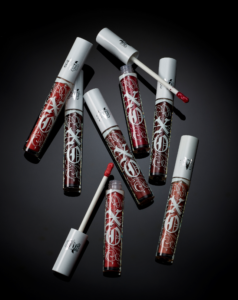 Ce nouveau gloss est fidèle à la marque.  En effet, il est composé de plus de pigments que les autres gloss. En effet, sans effet granuleux, XO Lip Gloss offre une forte brillance et une couleur moyennement couvrante.
Ce gloss vegan se décline en sept teintes inspirées des fleurs : Camellia, Petunia, Zinnia, Rosa, Azalea, Magnolia et Lolita Flora. Cette dernière étant inspirée de la teinte emblématique de KVD Beauty, « Lolita ».
Le petit + : Une senteur « crème brulée » signature de la marque. De plus, une sensation ultra-crémeuse et réconfortante…
XO Lip Gloss de KVD Beauty- Disponible dès le 18 Mai 2021 au prix de 19,90€ l'unité
La marque maintenant disponible sur Feelunique
La marque est heureuse d'annoncer son lancement sur le site de cosmétiques Feelunique. Ainsi, dès le 18 mai, le site proposera en effet les produits phares de KVD Beauty avec, entre autres, l'iconique et primé Tattoo Liner et l'Everlasting Liquid Lipstick.
« En tant que site leader des cosmétiques haut de gamme en Europe, Feelunique inspire confiance à sa clientèle en offrant des recommandations sur les produits les plus performants ». –Tara Loftis, Global Vice President of Marketing and Public Relations chez Kendo Brands.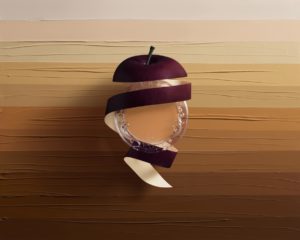 Le lancement de la marque sur Feelunique offrira un nouvel espace pour se procurer les tout nouveaux produits. Entre autre, le nouveau fond de teint Good Apple Skin-Perfecting Foundation Balm à la couvrance bluffante qui sera disponible sur le site en exclusivité jusqu'en septembre ou jusqu'à épuisement des stocks.
« Je suis très heureux d'annoncer le lancement de KVD Beauty sur Feelunique, une marque qui valorise la beauté sans frontières et l'expression individuelle ». -Richard Clark, Chief Marketing Officer chez Feelunique.