Nouveautés beauté pour Noël: les coffrets Fenty
La talentueuse Rihanna et sa marque, FENTY, vous réservent une pluie de cadeaux pour les fêtes de fin d'année avec une gamme de coffrets parfum, maquillage et soins. Jetez un coup d'œil sur ces ensembles exclusifs pour Noël.
Fruit Quench'rz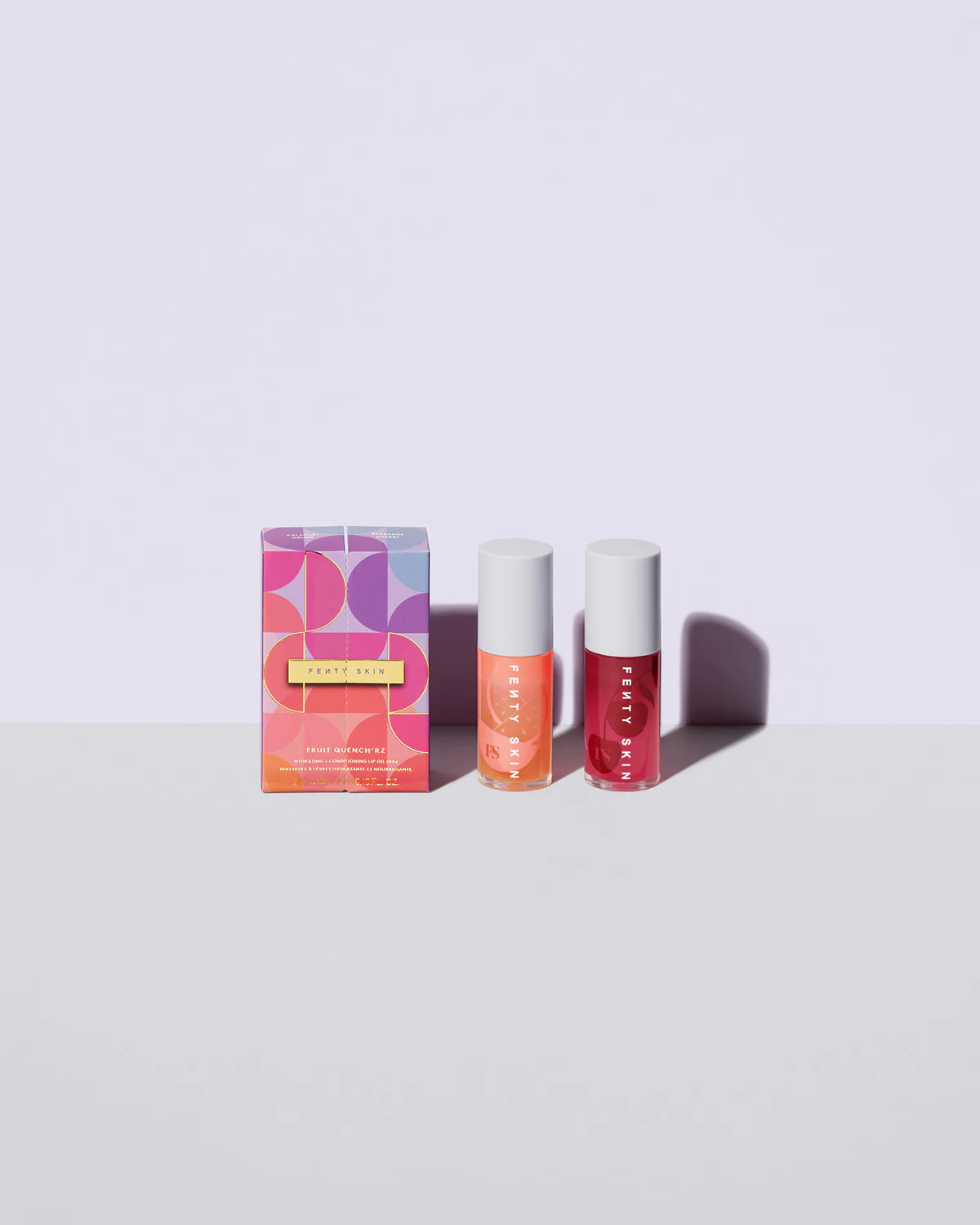 Ce mini coffret comprend deux huiles à lèvres qui, en plus d'offrir une hydratation en douceur, les parfument légèrement d'un délicieux parfum fruité pour un résultat naturel garanti !
Prix :  38 euros
Coffret Prime + Set Essentials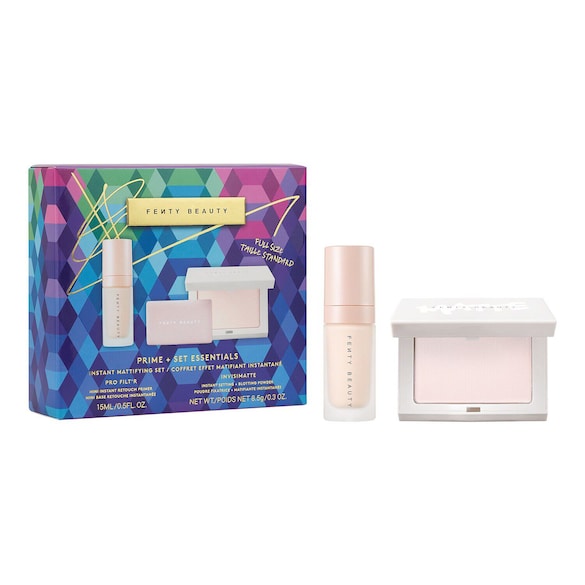 Ce produit est un sauveur pour peaux grasses ! En effet, celui-ci contient un coffret matifiant instantané, avec poudre et primer pour rester pimpante tout au long de la journée.
Prix : 38 euros
Fenty Eau de Parfum Holiday Set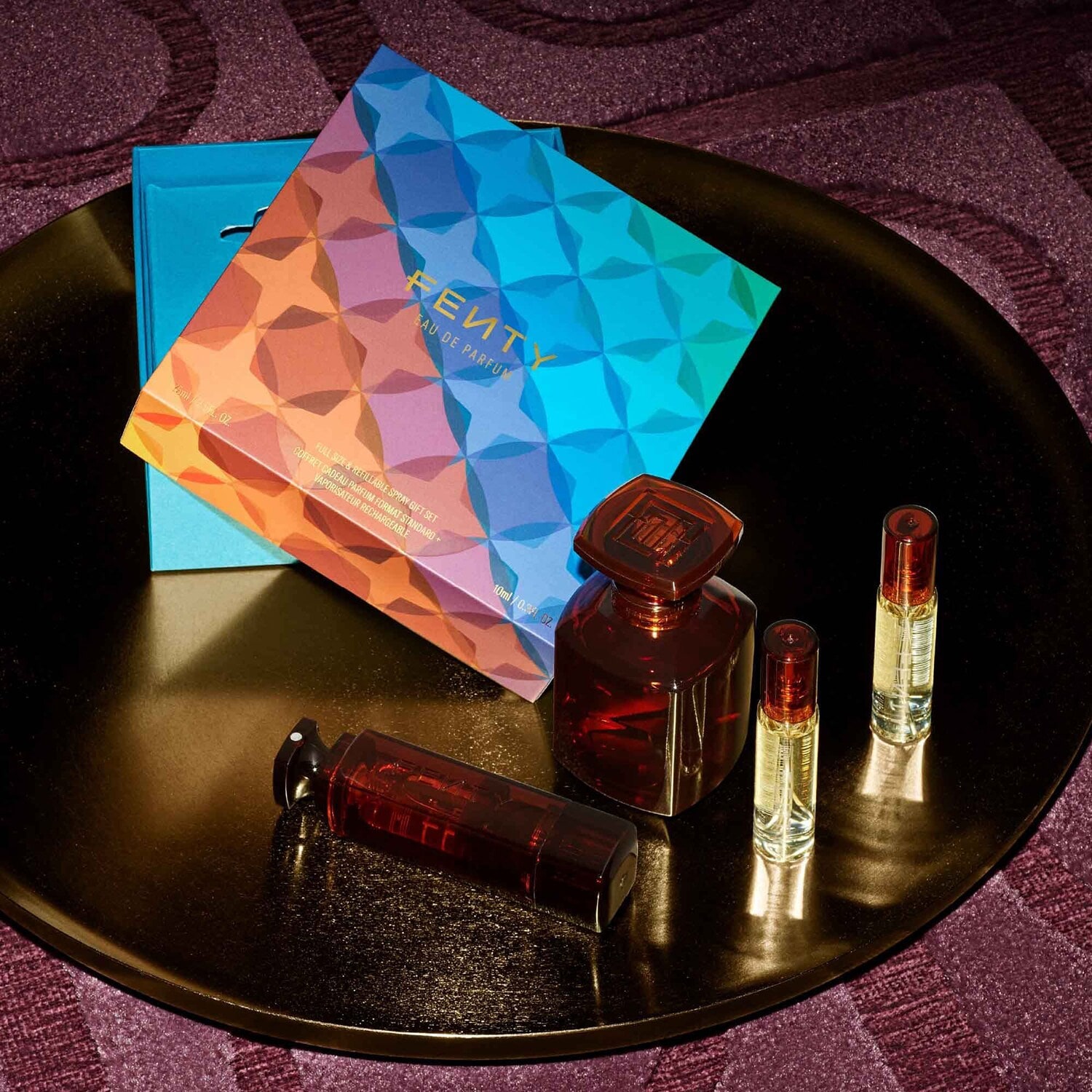 Saviez-vous quel est le point commun entre les personnes qui ont eu la chance de rencontrer Rihanna ? Elles ont toutes été impressionnées par son parfum envoûtant ! Grâce à ce coffret de parfums, vous pouvez désormais vous imprégner de l'irrésistible fragrance florale et épicée créée par Rihanna.
Prix : 145 euros 
Fenty Beauty The Gloss Bomb Vault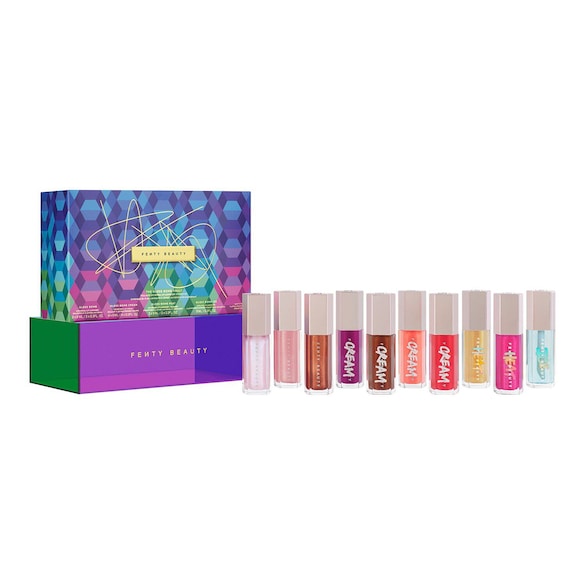 Ce superbe coffret renferme 10 gloss, le produit emblématique de la marque, déclinés dans une variété de teintes. Avec son applicateur XXL la matière est déposé uniformément sur les lèvres et vous laisse un sublime effet brillant.
Prix : 149 euros
Fenty Skin The Daily Duo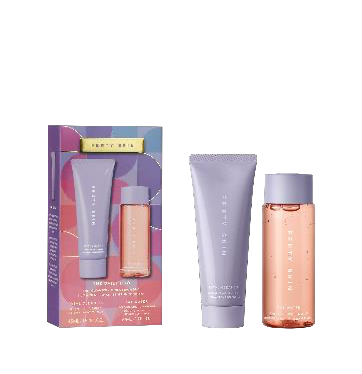 Ce duo de la gamme Fenty Skin, comprend deux produits skincare pour le visage. Tout d'abord, il y a le Total Cleans'r qui est un nettoyant crème à base de cerises des Barbades. Deuxièmement, il y a le Fat Water Toner serum, qui est un tonique à base de Niacinamide (à appliquer après le nettoyant) , idéal pour avoir une peau nette et lisse.
Prix : 23 euros
Tous les coffrets sont disponibles dès maintenant sur le site Sephora.